Two Stocked Fishing Ponds at Cherry Valley Lakes Resort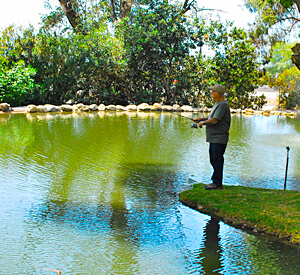 Catch the "Big One" at one of our two stocked fishing ponds.
What would a camping trip be like without a trip down to the Ol' Fishing Pond. Don't forget to pack your poles, tackle and bait because it's time for you to reel in the 'big one'. Your kids will love casting in and pullin' out one of the many little swimmers we have stocked in one of our two fully stocked catch and release ponds. NO FISHING LICENSE REQUIRED.